Dear Readers — Longtime and New,
Thank you for your presence here, and thank you for bringing my books to life by making them part of your lives. Writing a story is only the beginning. Reading is a creative act. Each reading gives new meaning to a story or poem's ongoing life. I am grateful to you all.
The daughter of an Episcopal priest, I grew up steeped in biblical stories. I am also the daughter of a mother who loved to read aloud to her children, fairytales, mythologies, the children's novels of E. Nesbit and C.S. Lewis to name a few. Next door to the church was an abandoned, overgrown estate that I knew was enchanted. Stepping over a gap in a stone wall from one world to another is a primary experience that informs all my work, fiction, poetry, and my debut work of nonfiction, My Life as a Prayer.
I knew from childhood that I wanted to write, but I did not find my form until I began writing The Wild Mother, my first novel, when I was twenty-two. (The Wild Mother, rejected by every major publisher, has just been re-released in a 30th anniversary edition!) I have been writing novels ever since. One is in a drawer; some, like The Maeve Chronicles, have stayed in print. The rest are being reissued in 2023 and 2024. You will find all publication information on this site. And of course, there is a novel-in-progress….
As a novelist, I have always lived a double life, one in the stories, one in the world, each one affecting the other. In the world, I am married, have grown children, am growing old. For many years I facilitated celebrations and other gatherings at the former Center at High Valley. Ordained an interfaith minister and counselor, I have been in private practice for over twenty-five years, now semi-retired. Though we left ten years ago and moved to the west side of the Mahicantuck, the community that gathered at High Valley is always in my heart. My church is now my backyard, a magical place where this world and the other meet. 
Thank you again, dear readers, for visiting this site. Do sign up for the mailing list if you would like to receive my not-at-all frequent newsletters. I wish you the best in all your work—and play!
Blessed Bees and other pollinators!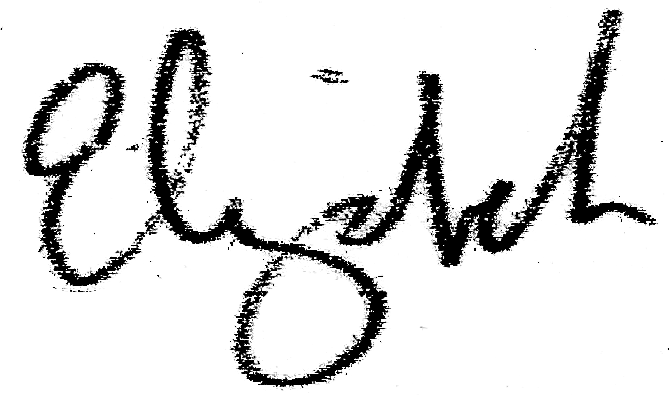 Elizabeth Cunningham in conversation with Barbara McHugh
Free. Online. If you missed this event click on details to watch the replay on YouTube.
Elizabeth Cunningham in conversation with Cait Johnson at OBLONG BOOKS.

Free. Online. If you missed the event, click on details to watch the replay on YouTube.